Webinar on "Are You Ready for the Workplace of Tomorrow"
Wednesday, July 01, 2020  5:00 PM to 6:00 PM
Days
Hours
Minutes
Seconds
RDIAS is organizing webinar on the topic of "Are You Ready for the Workplace of Tomorrow". This will help in learning new things which is an endless process. This webinar is arranged, Keeping the doubts raised by students as to what should be done in this time.
To make the audience understand in what aspects corporate readiness is required to achieve Excellence in life.
This session would be helpful to give everyone a self assessment about if they are actually ready for workplace of tomorrow, what are the skill sets which are required and how should everyone prepare for it.
Student, faculty members, research scholars, corporate all are eligible to participate
A mix of pedagogical tools will be used i.e lectures through Google meet/Zoom, discussions, presentations and experiencial sharing. Lecture will be delivered through Google meet. Link of the session will be shared with all the participants and an invitation will be sent before the start of the session. You need to mention correct email id in registration form such that you can attend the session smoothly. Participants will be provided with ample time to raise queries towards the end of session.
Ms. Madhulika Makar : Madam works as Director with Triedge Solutions, an organization offering talent solutions at scale to organizations. She is an entrepreneur envisioning new horizons translating the past and invigorated by the possibilities of the future. Madam carries wide breadth of exposure to varied facets of Talent Acquisition and deep interface with stakeholders involved. Prior to this madam had corporate work experience which has helped her to stand where she is positioned today. She has completed her Master's in Business Administration in Marketing field from IMT Ghaziabad, prior to which has hold degree of B.sc Hons. in Chemistry from Miranda House, Delhi University. Madam top skills include areas of retail, Investment banking.
Ms. Nicky Singh has spent almost 19 years traversing through varied industries and sectors across Marketing and Communication, she has a divergent bouquet of experiences. At the heart of this experience is the ability to leverage knowledge and skill-sets to provide tangible, measurable and quantifiable solutions to resolve the brand's business problems. Having worked across key strategic marketing-communication roles her key areas are, to be able to develop integrated and strategic marketing communication modules that complement the organisation's core business objectives. Key brands and brand narratives developed include, DLF Luxury- DLF Emporio and DLF Chanakya, Turkish Airlines, Swiss Embassy, British Airways, Bentley, Bugatti, Lamborghini, Audi, Porsche Design amongst others. Equipped with a Masters degree in Business Administration, she feel that coalescing communication with marketing becomes integral to her strategic think, speak and implementation. Madam is currently working as Vice President at Golinopinion-Mullen Lowe Lintas.
Ms. Arti Wadhwa Bhalla is currently working in capacity of partner – Incred. She brings in a wide and rich working experience of more than 25 years. Madam has her expertise in Banking and wealth management field of which she holds an amazing past history being associated with L&T Financial services as a Market Director, prior to this she has worked with Anand Rathi Advisors Ltd as a Director. She has also worked with many big4 companies to name few are Bank Sarsin, Deutsche Bank, Standard Chartered Bank, American Express and HDFC Bank etc. She has completed her MBA in Finance from International Management Institute –IMI, BA Hons Economics from Lady Shri Ram College for Women.
Certificate of Participation
All participants will be awarded with E-Certification of Participation upon completion of the program.
Time:- 5- 5:45 – Discussion on "Are You Ready for the Workplace of Tomorrow" 5:45 – 6:00 pm – Questions and Answer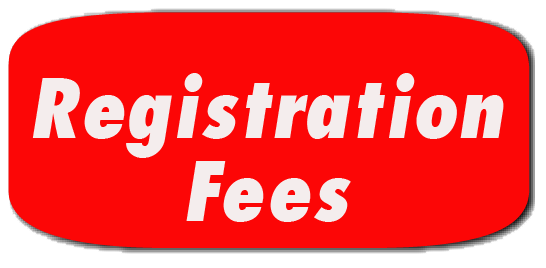 Registration Fee Rs. 300 Per Candidate
Ms. Tanuja Saroha
Ph: 9599912985
Email id :- Dr. Pooja@rdias.ac.in
Rukmini Devi Institute of Advanced Studies 2A & 2B, Phase-1, Madhuban Chowk, Outer Ring Rd, Block D, Sector 14, Rohini, Delhi, 110085