MDP on "Emotional Intelligence for Personal & Professional Success"
19th June 2020 ,   Time: 4:00 PM to 6.00 PM
Days
Hours
Minutes
Seconds
Do you recognize the emotion you are feeling? Can you manage those feelings without allowing them to swamp you? Can you motivate yourself to get jobs done? Do you sense the emotions of others and respond effectively? Every human being got to answer these questions in his or her life to be both personally and professionally effective.
Emotional intelligence (EI) is a source of human energy and influence. It is a group of complex capabilities of individuals, which has been found to be associated with performance both in personal and professional fronts. Today companies worldwide routinely look through the lens of EI in hiring, promoting, and developing their employees. With this in view, identification and enhancement of EI competencies among individual have been receiving considerable attention during recent years as these determine cutting edge of an organization. Moreover, at individual level, everyone has to be emotionally intelligent to secure the interpersonal relationships. Hence, this MDP is designed to be a transformational experience that will enable participants to bring about personal and professional growth by developing their Emotional Quotient.
To acquaint the participants with multiple perspectives of EI
To appreciate the role of EI in personal and managerial effectiveness, and overcoming stress
To orient with emotional intelligence through experiential learning sessions
To develop appreciation about the role of EI in reducing toxicity and enhancing organizational productivity and effectiveness
To map EI competencies and develop an action plan
The programme is aimed at employees at various levels in the organization and from various functional areas who wish to improve their professional and personal effectiveness through working with EI.
Andragogical methodology involving conceptualization, experiential learning, simulation exercises, instrumentation, catharsis and case study will be used for this unconventional programme.
Dr. Saket Jeswani is B.Pharm, MBA (HR), Ph.D (HR) with rich experience 15 yrs of experience as teacher, researcher and corporate trainer and coach. Dr. Jeswani is currently working as Associate Professor at OP Jindal Univeristy, Raigarh and teaches HR, OB & Research Subjects. As a teacher and researcher, he is life time member of professional bodies like National HRD Network and Indian Society of Business Management. Presently, he is Editorial Board Member & Reviewer of various National & International Journals of repute. He has an experience of being Resource Person for various Research Methodology Workshops & Research Conferences. He has published 17 Research Papers in National and International Journals, presented 18 Research Papers in National and International Conferences and attended various FDP's/Workshops. His expertise is in working with Statistical Package of Social Science (SPSS) and Analysis of Moment Structures (AMOS) and hands on expertise in Structure Equation Modeling.
Dr. Pooja Bahl Associate Professor in Rukmini Devi Institute of advanced studies has 14 years of teaching experience. Her areas of interest are Brand Management, Consumer Behavior, Advertisement Management and Business Law. She has several publications in scopus, ugc care listed journals, various national and international journals and conferences in the stream of Brand Management and Consumer Behavior.
Certificate of Participation
E- Certificate to all Participants
| | |
| --- | --- |
| Sr. No. | Topic |
| 1 | Emotional Intelligence: Multiple Perspectives |
| 2 | Importance of Emotional Intelligence |
| 3 | Categories of Emotional Intelligence (EI/EQ) |
| 4 | Does Emotional Intelligence Matter More Than IQ? |
| 5 | Can Emotional Intelligence and Success Be Related? |
| 6 | How EQ Affects Communication |
| 7 | Why Emotional Intelligence Matters For Happiness |
| 8 | Using Emotional Intelligence to Deal With Stress |
| 9 | Emotional Intelligence Competencies for personal & professional Effectiveness |
| 10 | Enhancing Emotional Quotient |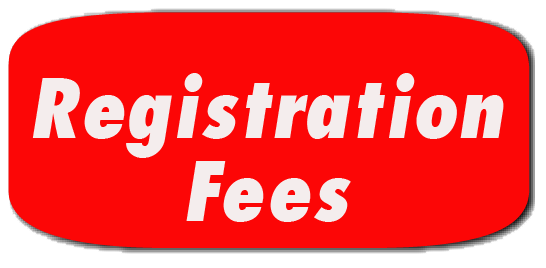 Registration Fee Rs. 200 Per Candidate
Dr. Pooja bahl (MDP Convener)
Ph: 7027125070
Email id :- Dr. Pooja@rdias.ac.in
Rukmini Devi Institute of Advanced Studies 2A & 2B, Phase-1, Madhuban Chowk, Outer Ring Rd, Block D, Sector 14, Rohini, Delhi, 110085