eFDP on 'Data Analysis with AMOS'
22 to 26 June 2020 ,   Time: 3:00 PM to 5.00 PM
Days
Hours
Minutes
Seconds
In the research front, Structural Equation Models (SEM) and Path Analysis offer enormous flexibility for researchers during their data analysis. With the introduction of these advanced modeling techniques, researchers can work with latent and observed variables at various levels and estimate a wide variety of hypothesized effects. The introduction of software programmes, such as AMOS, Mplus& R (lavaan package), made the modeling and estimation of very complex models of many types easier and resulted in better interpretability of the research outcomes. At the end of this workshop, the participants will have a working understanding of SEM, Mediation and Moderation using AMOS. The purpose of this FDP isto develop participants into competent and confident users of AMOS in order to enable them to conduct independent data analysis for their own research needs. The programme will give participants hands-on experience in working, since the FDP is mainly handled through using real data and examples, it will help the participants to enunciate their study data, its analysis and the reporting of the results in the future.
To introduce the participants with AMOS and SEM
To acquaint the participants with data analysis using AMOS
To equip the participants to work with very robust covariance based CFA & SEM and its extensions
To equip the participants with mediation and moderation analysis
Faculty Members / Research Scholars / Industry Delegates / Students.
Interactive sessions and hands-on training using real data and examples. Reading materials and presentation will be shared after the FDP
Dr. Saket Jeswani is B.Pharm, MBA (HR), Ph.D (HR) with rich experience 15 yrs of experience as teacher, researcher and corporate trainer and coach. Dr. Jeswani is currently working as Associate Professor at OP Jindal Univeristy, Raigarh and teaches HR, OB & Research Subjects. As a teacher and researcher, he is life time member of professional bodies like National HRD Network and Indian Society of Business Management. Presently, he is Editorial Board Member & Reviewer of various National & International Journals of repute. He has an experience of being Resource Person for various Research Methodology Workshops & Research Conferences. He has published 17 Research Papers in National and International Journals, presented 18 Research Papers in National and International Conferences and attended various FDP's/Workshops. His expertise is in working with Statistical Package of Social Science (SPSS) and Analysis of Moment Structures (AMOS) and hands on expertise in Structure Equation Modeling.
Dr. Pooja Bahl Associate Professor in Rukmini Devi Institute of advanced studies has 14 years of teaching experience. Her areas of interest are Brand Management, Consumer Behavior, Advertisement Management and Business Law. She has several publications in scopus, ugc care listed journals, various national and international journals and conferences in the stream of Brand Management and Consumer Behavior.
Certificate of Participation
E- Certificate to all Participants
| | |
| --- | --- |
| Sr. No. | Topic |
| 1 | Introduction to AMOS & SEM |
| 2 | Basic principles of CFA &SEM |
| 3 | Path modeling in SEM framework |
| 4 | Confirmatory factor analysis (CFA) |
| 5 | Validity and reliability of the instrument |
| 6 | Multi-level SEM |
| 7 | Mediation analysis using SEM |
| 8 | Moderation analysis using SEM |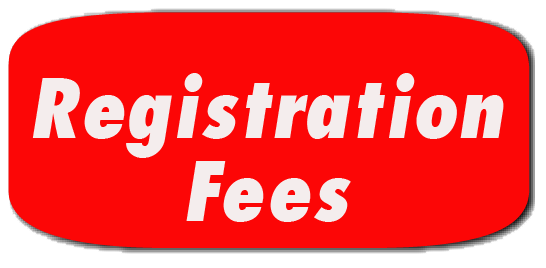 Registration Fee Rs. 500 Per Candidate
Dr. Pooja bahl
Ph: 7027125070
Email id :- Dr. Pooja@rdias.ac.in
Rukmini Devi Institute of Advanced Studies 2A & 2B, Phase-1, Madhuban Chowk, Outer Ring Rd, Block D, Sector 14, Rohini, Delhi, 110085